Iloilo province is well-known for its Spanish-era churches, museums, and ancestral houses that serve as vestiges of a living past, and the world-famous Dinagyang Festival. But beyond these, it is also a tropical paradise with idyllic islands, white-sand beaches, farm resorts, must-try Ilonggo dishes, and everything in between, making the province a worthy weekend getaway. Here are the things you can do around the province, starting from its capital, Iloilo City, and beyond.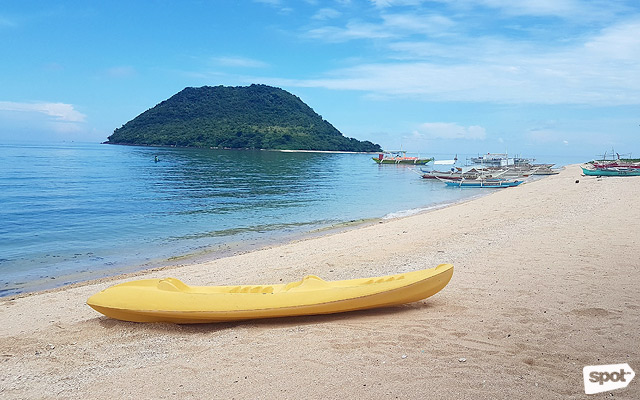 Indulge in sea, sun, and sand on Sicogon Island
Sicogon was once a sun-soaked escape among those who were in the know, long before Boracay became a household name. Located off Estancia town and considered part of Carles, it is reclaiming its old glory as a beach playground with an integrated tourism development by the Ayala group. Balay Kogon, a native-themed boutique resort, opened in 2017 to lure back its visitors from more than two decades ago. Huni Resort, a master-planned leisure estate and environment-friendly system, just opened in July. The local airport will open in October to allow guests to fly in directly from Manila via AirSwift.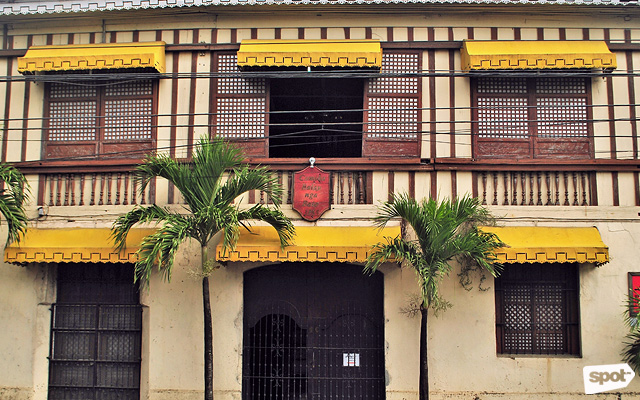 Camiña Balay Nga Bato in Arevalo, Iloilo City
Travel back in time in Iloilo City
Iloilo's capital is home to well-preserved colonial mansions, magnificent churches, and other landmarks that have withstood the ravages of time. Among the noteworthy house-museums and curio shops are Casa Mariquit and Nelly's Garden in Jaro, Molo Mansion in Molo, and Camiña Balay Nga Bato in Arevalo. For a glimpse of local history, drop by the National Museum and Museo Iloilo, both at the Provincial Capitol Complex. You can then have your fill of the signature la paz batchoy at the La Paz Market, pansit molo and pastries at Panaderia de Molo, and grilled chicken and seafood at Tatoy's Manokan and Seafood Restaurant.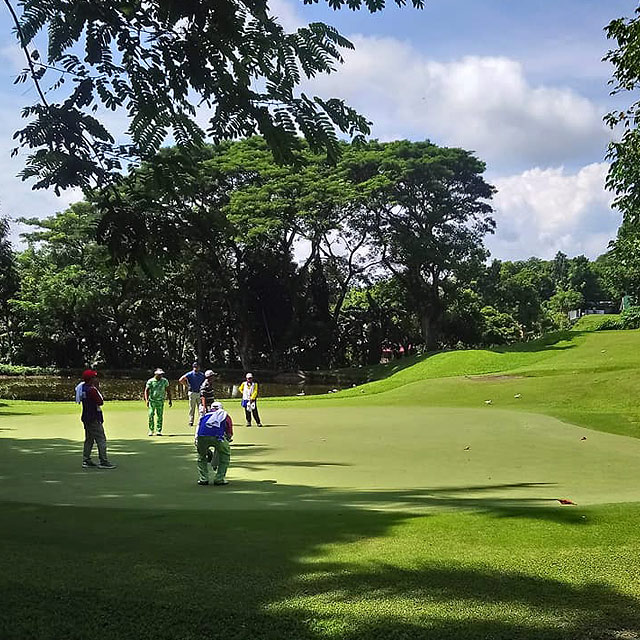 Play a round of golf at the oldest golf course in the Philippines
The Iloilo Golf and Country Club in Sta. Barbara was the country's first golf course, founded in 1907. Swing to your heart's content on the scenic fairways and enjoy good food once you finish the 18-hole game. Sta. Barbara is home to other historic sites, including the Spanish-era Sta. Barbara Church, which was declared a National Landmark by the National Heritage Institute in 1991. Across it is the Centennial Museum where you can learn more about the history of Iloilo's liberation from Spain through the bravery of Gen. Martin Delgado and his fellow Ilonggo patriots. Don't miss the Sornito Cake House—which does not really sell cake, but looks like one.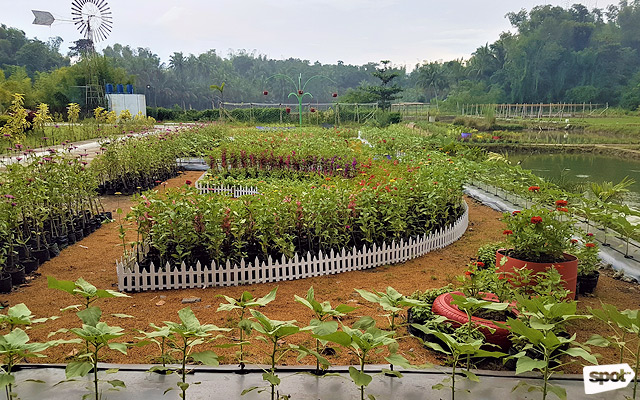 Relax for a day at a farm resort
Find the farmer in you at Ephrathah Farm in Badiangan, which is known for its organically grown vegetables and farm produce. Named after the old Biblical Hebrew town of Bethlehem, the seven-hectare farm also has a couple of rooms, a glass chapel, a small pool, and a man-made fishing lagoon.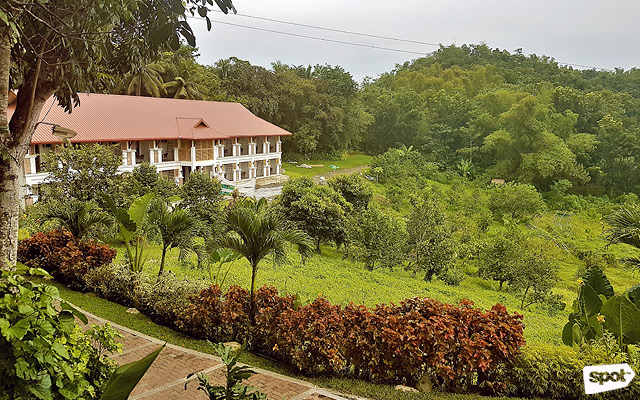 Bask in the greenery of Damires Hills
Damires Hills Tierra Verde is a sprawling farm resort in Janiuay. With spacious bedrooms, tropical-themed function halls, swimming pools, and huts in the midst of vegetable plots, it combines urban amenities and a countryside setting. Recognized as a farm tourism site, it takes pride in its healthy gourmet dishes, desserts, and snacks.
Tap into your inner child at a theme park
Families with children can have hours of fun at Robinsons Place Pavia's Aquafun. It is Iloilo's first water park in a mall complex and boasts a series of slides and recreational pools. Kids can enjoy the animal statues, spray fountains, and wading pools.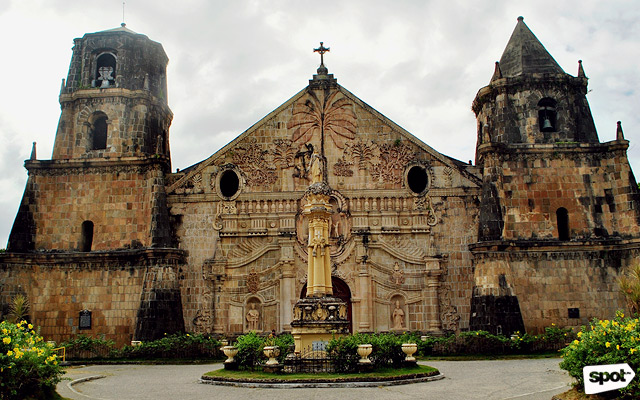 Sto. Tomas de Villanueva Church
Be a culture vulture in Miag-ao
Miag-ao, which is located in the northern part of Iloilo, is the home of the Sto. Tomas de Villanueva Church. The Spanish-era structure is one of the four Baroque-style churches that were declared UNESCO World Heritage Sites in 1993, alongside San Agustin Church (Intramuros), Paoay Church (Ilocos Norte), and Santa Maria Church (Ilocos Sur). It is also known as the "Fortress Church of Iloilo" because of its thick walls, tall belfry, and the intricate relief on its façade. The municipality is also well-known for its hablon-weaving cottage industry. Visit the local weaving houses and see.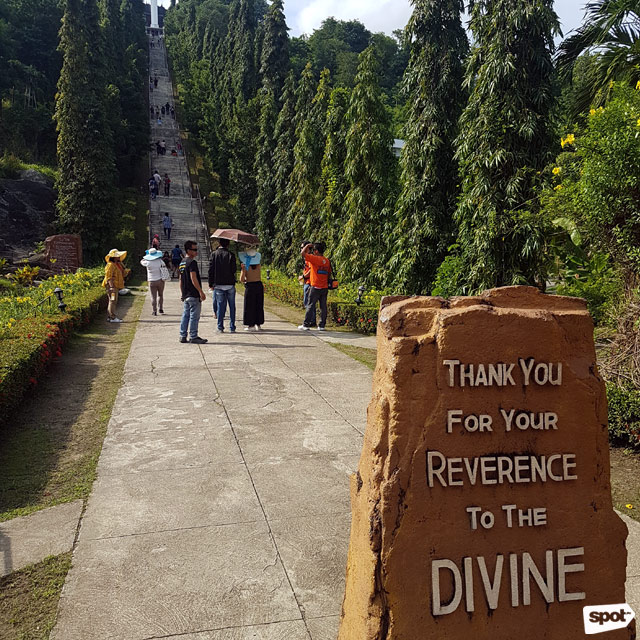 Experience a spiritual journey at GarinFarm
GarinFarm Pilgrimage Resort in San Joaquin combines agriculture, faith, and relaxation on its expansive grounds. Amid fruit-bearing trees is a 456-step Stations of the Cross, which has tableaus depicting the life of Jesus Christ. It concludes with a simulation of the glorious "Gates of Heaven" in immaculate white. Other activities you can try: a zipline, kayaking, and a dip in the pool.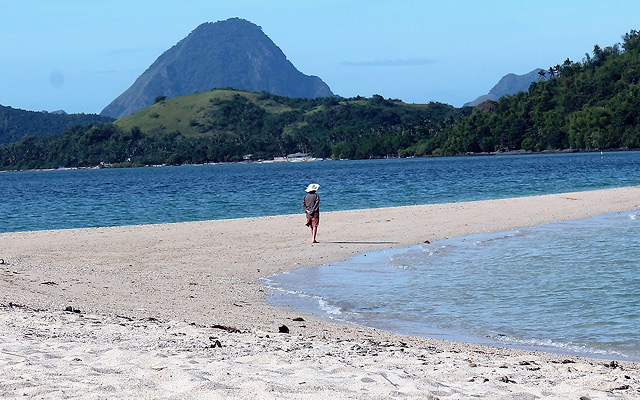 Bulubadiangan Sandbar
Go island-hopping in Concepcion
Among Concepcion's 16 islands, the biggest and most popular is Pan de Acuzar, which takes its name from the sugary fine sand in its beaches. It's also where you can find the postcard-perfect Bulubadiangan Sandbar.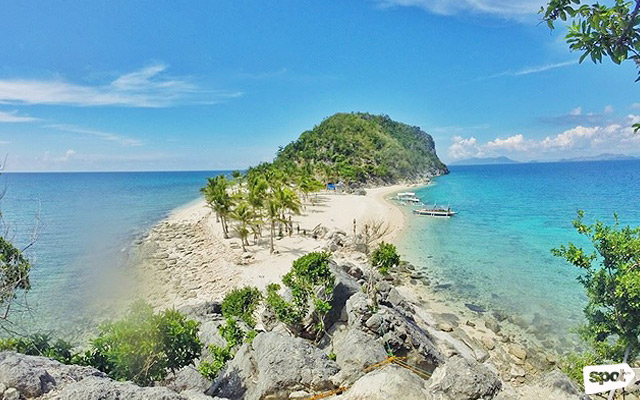 Explore Islas de Gigantes
Located across Sicogon, this mini-archipelago has recently been generating buzz because of its sheer charm. At its core is frequently photographed Cabugao Island, which is breathtaking whether seen up close or from afar. There are back-to-basics budget cottages for overnight stays. Another key attraction is the Tangke Lagoon, a natural pool of crystal-clear water enclosed by rock formations. Gigantes also has a rich coral garden ideal for snorkeling and freediving.